This blogpost contains affiliate links, if you choose to utilize those we will be compensated. See our full disclosure policy at  here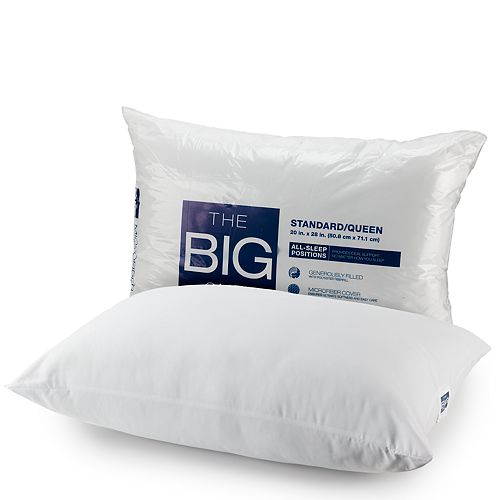 You should change pillows at least once every 6 months. Did you know that? Dirt, oil and dead skin cells end up in your pillow…,which can lead to acne, and actually can make your pillow pretty stinky too. Dust mites also like to call your comfy cozy pillow home….2/3s of people are allergic to dust mites, so these little bugs can cause real issues. So head on over and snag a BIG ONE PILLOW for just $2 and some change right now! cross that off your list for the new year (stock up while they're on sale).
Add The Big One Pillow to your buggy here
use code REFRESH20 for 20% off
use code MOBILE15 for 15% off
Choose free in store pickup or get free shipping on all orders over $75
Prices and promotions can change or expire at any time without notice. Always verify pricing before purchase. The information contained on this site is for general information purposes only. While we make every attempt to keep the information on this site correct, we make no representations or guarantees of any kind about the accuracy, pricing or availability of any deal, context, graphics or outside links on this site.