This blogpost may contain affiliate links if you choose to utilize those we may be compensated at no additional cost to you, click here to view our full affiliate disclosure.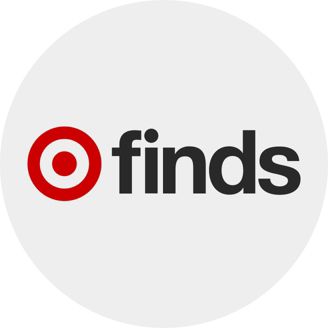 This week there will be 4 inserts in your Sunday newspaper! 1 Proctor and Gamble, 1 Smart Source, and 2 Red Plum inserts. If you plan carefully you can match these up with offers at Target (gift card promos, cartwheel offers, sale prices and rebates) to save BIG! 
---
Save BIG on Bic Soleil Color Collection 8 Count! Grab it at just $9.49, use the $3 off coupon found in most Sunday Papers 1/28 and get it for $6.49. Then use this mail in rebate and it's totally free (rebate on purchases up to $10)! *Note you must submit for the rebate before 3/19!
Get a free beauty treatment plus a great deal on Summer's Eve wyb 2 packs of Summer's Eve Cleansing cloths and use the $1.50 off 2 Summer's Eve products coupon. You can find this coupon in the SS 1/28.  Grab 2 packs 16 count Summer's Eve Cleansing Cloths for $1.69 each, use the $1.50 off 2 coupon and get them for just $0.93 cents each! PLUS get a free beauty treatment with proof of purchase HERE.
Score BIG on Covergirl at Target this week too! Buy 1 Maybelline Colossal Big Shot Mascara ($6.99), price match it to Target.com website at $4.59 and then use the $3.00 off 1 Maybelline Ny Mascara coupon from RP 1/28 to get a final price of $1.59.  OR   Buy 2 Covergirl Lip Liners (on sale right now for $1.78) and use the $3.00 off 2 products to score them for just $0.28 each!
Need bodywash or Shampoo? You can score big on those too!
Just grab 1 SheaMoisture Olive and Green Tea Bodywash 13 oz bottle (on sale for $2.68).  Use one $2.00 off 1 SheaMoisture Bath and Body or Facial Item from the SS 1.28 and get it for a final price of just $0.68!
Save on DiGiorno Pizzas! Buy 3 at $4.00 each wyb 3.  Use one $3.00 off 3 coupon from the RP 1/28 for a final price of $3.00 each wyb 3!
---
Catch these and other hot deals at Target this week using your SS, RP, P&G coupons!
Prices and promotions can change or expire at any time without notice. Always verify pricing before purchase. The information contained on this site is for general information purposes only. While we make every attempt to keep the information on this site correct, we make no representations or guarantees of any kind about the accuracy, pricing or availability of any deal, context, graphics or outside links on this site.