This blogpost contains affiliate links, if you choose to utilize those we will be compensated. See our full disclosure policy at  here.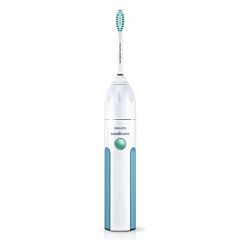 HURRY on over to Kohl's and grab a Philips Sonicare Essence Sonic Electric Rechargeable Toothbrush!! It's on sale today for $24.99 (reg $49.99)! Kohl's Cardholders get 30% off with code LOVE30 (non cardholders can get 15% off using code BIGSAVINGS). Pair that with the $5 mail in rebate.  Cardholders get FREE SHIPPING using code SHIPFEB.
That brings the price down to $12.49!!! Now THAT'S a deal!
Prices and promotions can change or expire at any time without notice. Always verify pricing before purchase. The information contained on this site is for general information purposes only. While we make every attempt to keep the information on this site correct, we make no representations or guarantees of any kind about the accuracy, pricing or availability of any deal, context, graphics or outside links on this site.